Hello everyone.
This is Maeda, a Stroly engineer. July starts next week, and summer is finally here! Summer means music festivals! This year, the ban on vocal performances has been lifted, and the festivals are expected to be even more exciting! What are your plans?
We at Stroly were pleased to help create the official map for the Hibiya Music Festival, which took place in Hibiya Park in Tokyo's Chiyoda Ward from June 2 to 4. Unfortunately, the festival was cancelled on June 2 due to a typhoon, but the weather was great on June 3 and 4, and the festival was a great success. The 4th in particular was a big hit due to a surprise appearance by the male rock unit B'z (Beez).
At festivals, many stages and booths are lined up. Maps are very useful in such cases. At the Hibiya Music Festival, our Stroly map was a big help.
Let me now provide you with more details about the contents of this release.
Maps are now easier to publish
Speaking of Stroly, the map publication was based on the premise that the service was an "illustration map," and in order to publish a map, an illustration map (image) had to be uploaded. In other words, if you could not draw an illustration, you could not publish your map (of course, you could publish even an illustration that looks like a rough sketch), which was a barrier to map publication.
With this new feature, you can now publish your map without having to upload an illustrated map first, and you can easily publish a Stroly map by registering spots using a Goolge map or Open Street map as a base map. We hope that you will register your favorite spots on the map and publish it! Now it's easy!
Let us explain each function in detail.
StrolyCom(Editor)
Map creation without an illustration map is now possible.
You can create a map without an illustration map by selecting "Add New Map (Beta)" (red frame in the image) from the icon in the upper right corner of the search page or other pages.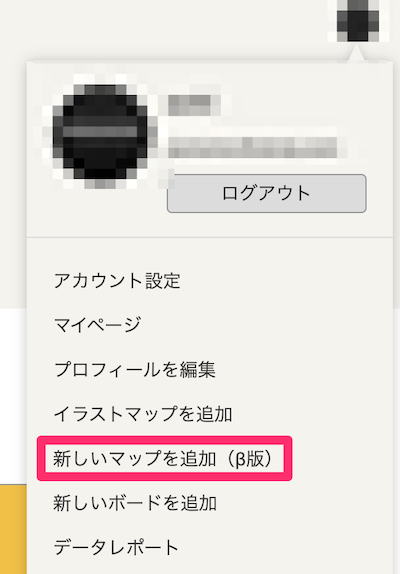 Map editing without illustration map is now supported
The main differences from the normal editing screen for illustration maps are as follows.
Tab Configuration
If there is no illustration map

The Spot tab is the first one to appear
The alignment tab is not displayed
Map Range Setting
If there is no illustration map, the map range is automatically set from the installed spot.
stroly-viewer
Support for displaying maps without illustration maps
Maps without illustration maps can now be displayed in the viewer.
Initially, OpenStreetMap is displayed.
Please contact us for more information about displaying on Google Maps.
stroly-mypage
A menu for creating maps without illustration maps has been added.
It will be possible to create maps without illustration maps from the "Add New Map (Beta)" menu.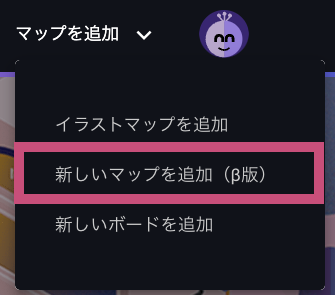 Other Updates
stroly-viewer
Improved "more maps" behavior.
Clicking on a map in the "more maps" section of the map list would cause the viewer to reload the map.
Similarly, clicking on an icon of the same type (e.g., OSM) in the "more maps" section will no longer reload the map.
With these changes, you can now use Stroly more comfortably than ever before.
Please take a look at various maps from "more maps".
At Stroly, we're committed to developing and improving features every day to provide an exciting user experience. We hope you're looking forward to future releases.
If you have any issues or requests regarding Stroly, please feel free to contact us.
Our entire staff is looking forward to hearing from you.